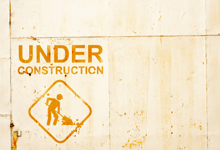 January 04, 2011
This is one of a regular series of posts on website updates and maintenance. This week I worked on the web site layout.
This past weekend I did a complete overhaul on the sites content navigation. Before this weekend I had 16 categories, as of today I now have 6.
Narrowing down the categories will allow me to focus this blog more appropriately and provide better content.
Now Using Tags:
Before this weekend I didn't use tags on my posts, not because they didn't make sense but because I didn't see the reason to have them, since I had so many categories. Now that I have narrowed down my categories, using tags makes sense. Adding tags to my posts will make it easier for users to find blog posts on related topics that they might find interesting.
Let me know what you think about these changes, I hope that it focuses the content and that you like the changes.