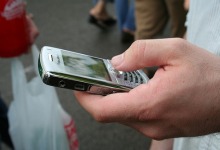 December 16, 2010
Do you feel naked when you forget your phone?
Currently broadcast warnings come through radio and TV, and this is helpful in case of an emergency, but I believe that we should start including text messages as a modern warning method.
Reasons why broadcast warnings should include text messaging:
People carry their cell phones with them, usually in their pocket or purse
If the power goes out, your cell phone will still have power (if charged)
More direct information can be shared
If the warning is of a bomber or terrorist, then the people can get information quietly
Would you want to receive broadcast warnings on your phone?
Photo by: another.point.in.time