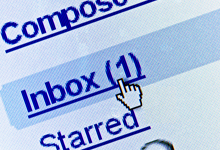 November 03, 2010
We all love our social media tools to be easy to use, especially Google Buzz users. One of the understated features about Google Buzz is that you can email into buzz@gmail.com to create a new post or reply to a Buzz post email to add a comment. But the way that this is currently setup only works when the email comes in from your Gmail account and not any other email address.
I know I am like a lot of Gmail users who actually use Gmail to manage multiple accounts and my default email address is my business address and not my Gmail address. It would be nice if there was a section in the Buzz settings to assign multiple email addresses which are associated with our Buzz account. Being able to associate multiple email addresses would make it possible for people who use multiple email addresses to adapt to Google Buzz without having to switch accounts or email clients.
Another option is for Google to give every Buzz user a dedicated "Buzz" email address which will post into Google Buzz. Something like this:
amaxwell01-buzzV5gZWUbJ@gmail.com
Do you use multiple email addresses in your Gmail? Would you use the Email feature if it was more versatile or do you think that it is a useless feature with the mobile website out there? Let me know.