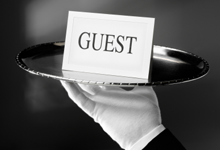 November 05, 2010
As of this month I've been blogging for a year and I've accomplished many goals. Now before I can call my first year of blogging a true success I have one last goal, and that is to be a guest writer on another blog.
I would love to write about technology, web, design, organizational methods or my ideas about products. I am open to the blog that I write for, so long as the topic that I write about is informative and useful to the readers.
I will be on the lookout the next few months for a great blog to write for, but if you know of a blog that you think my writing should appear on please leave a comment, contact me on Buzz or Twitter with the info and will be forever grateful.