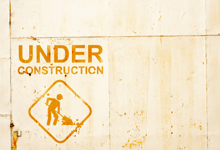 November 01, 2010
Continuing with my goal to make this website easier to use and I have added two new sections this weekend.
The first section is located on the sidebar called Popular Posts. This section will show the top 5 popular posts from the entire site based on visits and comments.
The second section I have added is Places that this post has been mentioned: this section shows the websites and social media that each post has been linked to or mentioned. The easiest way to see this section is to look at the post "100 Different Evernote Uses" and near the bottom you will see a list of places where the article has been linked. Right now this section is not 100% finalized as I may change the name and I will be adding a button to toggle this sections visibility on and off.
Let me know what you think about these features. Do you think it would give you a better reason to check out my website, or are they just little things that don't really matter but are cool to have?