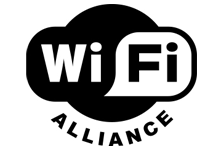 October 28, 2010
There were many different technologies that were supposed to help eliminate clutter for our home theater systems, such as: Infrared, Bluetooth, HDMI, Wireless HDMI(WHDMI), WiDi and Wireless USB but to be honest nothing has totally eliminated clutter. These technologies have only made it harder to choose a home theater system that just works.
On Monday the Wi-Fi Alliance (the people behind Wi-Fi) came out with a new technology called Wi-Fi Direct which should change all of that.
What is Wi-Fi Direct?:
Wired said it best in their article "Wi-Fi Will Help You Cut the Cord — No Router Required"
"Wi-Fi direct devices will be able to connect to one another easily for permanent or temporary connections, without requiring them to join the network of a nearby wireless router.
Instead, you'll just push a button or tap the "OK" button in an on-screen dialog box, and your devices will link up to each other.
Think of it as the wireless alternative to a USB cable."
Here is a small video to show you how it works.
I'm convinced that this is a the first real method for making the home entertainment a breeze to setup. Yes, wi-Fi direct is built for a lot more uses than just home entertainment, but I think that the home entertainment is where this is technology will really take off.
Here are some of the ways that I think the Wi-Fi Direct can be used in the home entertainment system:
Connect your Stereo and game console to Your TV without any wires
Control the TV, Stereo and the entire home theater system using your cell phone or laptop

Setup wireless speakers around the living room

Stream movies, music and websites from my laptop to my TV
Stream movies, music and websites from my phone to my TV
Connect a home theater PC, Google TV box, Boxee Box, Roku or Apple TV to any TV in the home as easy as it is to move a remote around
Send Movies and TV shows from your TV to your cell phone (think watching sports on the toilet, you will never have to pause again)
To find out more about Wi-fi Direct check out the articles below: