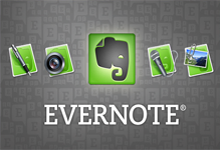 December 20, 2009

Over the years I have collected some artwork and websites that I find inspirational and before these items were only on my computer. This was fine for the first 50-100 pieces but now this stock pile of artwork is into the 800+ items and I needed a easier way to search through them. I needed a way to search by color, layouts and types of artwork.
This past year I started to use Evernote for many things as you can see from my 100 different Evernote uses article.
Since I used Evernote for many things I thought I would give it a chance for my inspirational images. I then started to transfer the images and screenshots, and low and behold it made my inspiration very easy to navigate and use. You can check out the items that I I find as inspiration here: http://www.evernote.com/pub/amaxwell01/inspiration
I try to add a few new items each week so be sure to keep an eye out for any new items.