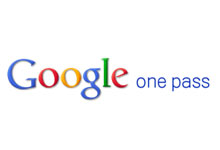 February 17, 2011
After I wrote yesterdays post regarding Apple's new subscription model for iOS, Google release their own more powerful subscription model (for everything) called Google One Pass.
What is Google One Pass:
"It offers purchase-once, view-anywhere functionality, so users can view the content they buy across all of their devices."
Basically this is a subscription service that let's you use Google Checkout as the payment backbone and allows Book, Magazine and Music companies to offer a subscription fee to their services and users can use that subscription system to view, read or listen to their content anywhere.
How is this Different than Apple's iOS Subscription Model?:
Google One Pass is different in many ways:
New revenue stream – Apple forces Publishers to choose Apple's way or no way, at a higher cost
Purchase-once, view-anywhere functionality – Apple's model is only available on iOS
Ability to give access to existing subscribers – Apple only allows for new subscribers using their system
Business model flexibility (e.g., subscriptions, day passes, metered access, pay-per-article, multi-issue packages) – Apple's subscription model is currently limited to monthly subscriptions but this may change quickly
Publishers set the price of Content – This is exactly the opposite of Apple's model since Apple is forcing content to be the same price or cheaper than if it was purchased else where
Which would you choose?