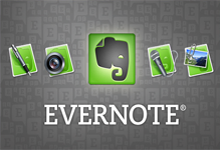 February 18, 2011
Though this recent upgrade wasn't as substantial as the one released a few months ago with a completely new UI, this one does bring a very important mobile feature… editing of ALL notes.
In the previous version of Evernote on Android and all other mobile platforms you can only edit simple text notes or append notes with advanced styling. With the new version for Android you can edit every note, even the ones with advanced styling, making Evernote truly useful on the go.
What Changed:
This may sound like a weird way of working, but instead of editing a full note, you will now select the sentence/paragraph that you want to work on and edit that portion directly, this does a few things:
It allows you to use styles that are already in your note
It eliminates the evil jumping around that happens while editing long notes.
If you are using another note service for Android note, I would suggest giving Evernote another try.