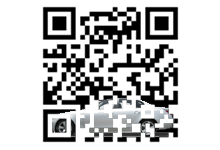 February 11, 2011
There are 62 million cars on the road in the USA alone, and all of us around the world who have cars, have a license plate.
The current license plates show 3 things:
Year that your car is registered through
Month in which you registered your car
Numbers and Letters assigned to you
QR Codes for license plates:
Using QR Codes for license plates will provide more information that is easier accessible.
Reasons to use a QR code for a license plate:
Linked to an online website/database – Link the QR Code to a central website/database which other information can be stored. With cars now becoming connected to the internet for things such as onStar and Ford Sync more information can be synced to and from a car.
Replace the VIN and License plate with a single item – Less information needs to be stored on a car since it can be linked to a website.
QR Code license plates can be tied to the car for life – a single QR code can be used in multiple locations on a car which saves both time and money and it would allow for more precise tracking of your cars history online
Cheap to create readers to obtain car information – All Android phones can read QR codes out of the box and both Windows phone 7 and the iPhone can read them as well using an App, which means anyone with a smart phone can read the code.
Less real estate on a car – Since QR Codes are square, it would be easier to be placed in different locations on a car, making them fit with the design of the car
Car information can be stored/linked to a QR Code – With the current license plate only a limited amount of information is linked to it, but using a QR code and a online database more information can be linked to it, such as: Original specs, average speed, warning messages, Driver(s) and more.
Saves Paper from Speeding or parking tickets – Speeding or parking tickets can be emailed to you using a QR code to save paper (if an email address was added to the car account via the driver)
Pay for gas or electric just by pulling up – You can pay for gas or electric by having a station with a reader built in. Once you drive up and hook up your car, it will read the QR code and charge your car (any number of debit/credit cards and accounts can be linked to the QR code)
Quick Emergency Information – If you were in a car accident emergency response can quickly scan your QR code and they can get all of the information pertaining the to car accident (if the information was tracked in the car and sent to a cloud solution which is linked to your QR license place).
A single Standard for ALL vehicles – QR Code license plates can become a standard for all vehicles in every country (Cars, Semi Trucks, Bicycle, Motorcycle, scooters, trailers, race cars etc.) This will save international companies like Ford, Honda and Toyota from having to make various designs of cars based on their locations.
Notifications – If you have an email address tied to a QR code license plate, you can get notified when you need to register your car again, making more drivers aware of their car. You can get notified for things related to your car such as:

Oil change dates
Car registration renewal reminder
Coupons and ads related to your exact car model
Re-call Information pertaining to your car or car's equipment
Speeding or parking tickets
If your car needs to defrost before you can drive it (if information is sent to the cloud related to the temperature of your car)
If you are running low on gas, you could see this information in the cloud
Receipts for gas or electric purchases
The Downside of QR Code License Plates
There will always be downsides to linking information to a single device such as a QR code license plate, but there are more advantages to using a QR code license plate vs our current system as listed above.
Other people have thought about QR code license plates before but they are sticking with the current mentality by including the current license plate information or including a lot more information and not thinking about using them globally. Hopefully my idea of using a QR code for a license plate or a similar method will become a reality.
Similar articles: