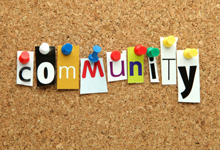 November 22, 2010
Lately I've been in meetings with clients regarding social media and marketing and I'm asked the same questions each time, "Where should I start with Social Media? Is Twitter right for me? or should I use Facebook?"
My answer is always the same. Twitter and Facebook are great tools to engage with your users, but they don't build a community, they only build upon them.
Where to start?
The best place to start is with a blog. The reason to start with a blog is that you can create new content for your readers to engage with, and it gives you a solid foundation to build a community.
With a blog you get more options:
You direct people to a single location that you own
You can post to your Blog, Facebook and Twitter at the same time
You can embed various types of content (Maps, Video, Pictures, etc.)
You can change the design and layout to reflect your self, your company or your product
Writing often to a blog helps gain search engine ranking (especially if your blog is part of your domain)
The most important thing about a blog is that you own the content. Years down the road no one knows if Facebook or Twitter will be around or if they will fade away like MySpace. So, it is better to start with your blog, and push out content from there.
If you have a blog or a different opinion let me know, I am curious to what other people think.