August 12, 2010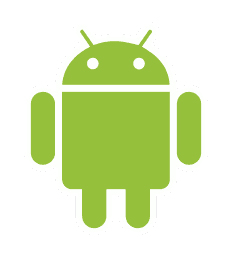 Last week I bought my first Android cell phone, the Samsung Captivate. The first thing I did when I got the phone was check out the Android Marketplace (this is also known as the app store to some). The marketplace is great but it could use quite a bit of upgrades.
Below you will find a list of things that I think should get addressed in order to make the marketplace a better service.
Lack of videos (Embed a youtube video of the app in use?)
Lack of multiple photos (Why limit to only 2 photos. 5-10 would be better)
Unable to select text
No dedicated section for update information (ie. what changed)
White text in green background for headers looks cheap/hard to read
No way to cycle through the featured apps on the marketplace home screen
No featured apps per category
No top downloads for each section (Games, Apps)
No top downloads for entire app store
No desktop or web version (like appbrain.com)
No way to see similar or suggested apps based on what is installed on your phone
The file size for the app is mixed in with general text
No way to see what friends have on their devices
No way to share an app with a friend
It needs a way to connect comments and ratings to a specific version of an app. Some bad comments and ratings could and should be related to specific version of an app. This will help developers who fix issues related to bad ratings.
Switching to the downloads section of the Marketplace is very slow. It can take almost a minute or so to load the apps on a 1ghz processor.
Character limit on comments. We need more room to write good reviews.
We need a way to see reviews for a specific star rating along with the number of ratings per star amount (similar to Amazon)
App reviews should show up on my Google Profile and Google Buzz
Unable to see a list of all Apps updated "today"
Unable to sort apps in the download folder
No way to send a paid app to a friend or family member as a gift
There is no way to set what time you would like to get notified each day when apps are updated.
This is just a list of things that I think could and should get updated to make the marketplace better. Let me know what bothers you about the marketplace and what you think should get added, removed or changed.
Update: 08/13/10
>
>The ability for App developers to interact or contact app reviewers for more information.
li>
ul
>