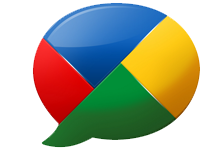 April 22, 2010


If you use Google Buzz right now you will notice that there is no Star feature like there is in Gmail or a way to save a post to read later. Well I found a simple solution using Evernote.
Steps in Evernote:
Step 1. – Make sure you have your custom Evernote email address address turned on and saved in your Gmail Contacts. It will look something like this username.efkgw1@m.evernote.com
Step 2. – Create a new notebook in Evernote called "Buzz".
Steps in Google Buzz:
Step 1. – Find a Buzz post that you like, or one that you would like to read later.
Step 2. – Click on the "Email" link under the post to open the Email editor.
Step 3. – Enter your custom Evernote email address into the "To" field.
Step 4. – In the subject line include "@Buzz" after the subject of the post don't include the quotes
Step 5. – Make any notes that you want regarding the post (if any)
Step 6. – Click the "Send" button
Finished. – Your done. Now you're able to come back and look at the Google Buzz post when it is convenient for you.