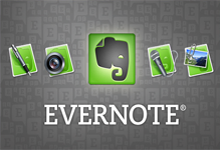 February 25, 2010
Last week Evernote released instructions to add the ability to search your notes using the search bar in Google Chrome.
Now my two favorite tools, Google Chrome and Evernote now work in harmony with one another.
Benefits:
This allows coders to quickly grab code that they use often for a project
To find notes while using only one program for both surfing the web and notes
How I set it up:
When I read the tutorial it made me excited, but I wanted to launch the search feature using less characters, and since Evernote uses the "@en" for their twitter handle, i decided to use "en" to launch the Evernote search.
Here are the tools that I have that use Evernote:
Twitter @en
Evernote dedicated email address
Google Chrome Search Bar
Google Chrome Extension
Google Reader "Send To" Feature
JotNot iPhone image scanner
Scan Directly into Evernote with my Epson Scanner
Summary:
Evernote continues to get my support since their developers work hard by integrated Evernote into every toolthat I use.
Since Evernote keeps surprising me and adds more features to their services, and as long as they keep this up I will write about them and suggest everyone I know to use their service.