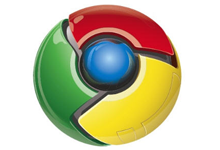 January 14, 2010
It has been nearly a month since I started to use
Google Chrome
as my main browser, and the more I use it, the more I love it. During this month I have gathered a great list of extensions which I use for website development.
Web Developer Extensions for Google Chrome:
Notes:
* 

Disabled when not in use
** 

I've never been a big fan of firebug personally, disabled when not in use
*** The Developer Tools are the built in tools that comes with Google Chrome
The great thing about Google Chrome extensions is that they allow you to disable and enable extensions without having to restart your browser, making them far more useful.