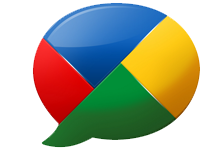 September 11, 2010

1: Make it possible to auto @ reply people into a post based on similar topics that you have talked to them about in the past? Similar to the "What about Bob" feature in gmail. This could be a labs features for Buzz. I would love to see a labs section just for Buzz features.
2: The ability to un-follow someone AND remove their posts from my feed. Maybe this would be a labs feature (similar to my suggestion earlier)
3: To @ reply to any name (even names not in my contacts) and Buzz gives me suggestions on who I would like to reply to. This would be basically the current @ replying on Buzz using Email accounts mixed with @replying ease of use of Twitter and the power of Google Instant search. This would make Buzz more valuable to companies like Best Buy and Comcast who may want to use Buzz.